Reviews & Testimonials
"Thank you for the amazing experience and most importantly the beautiful photos!!!
My daughter loves Warren so much. His friendly and warm personality make our family feel very comfortable at the photo session.
I happily recommend Volare Photography to anyone!"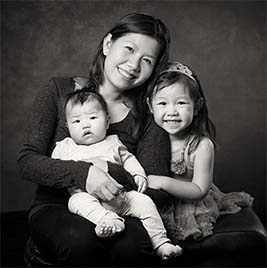 I have used Volare Photography for both a personal family shoot as well as corporate headshots.
Warren was able to capture a truly amazing set of family photos that we treasure, ones that truly capture our bond. These were as a result of the thought and effort that he puts in to learn about his customers and also importantly, put them at ease during the session.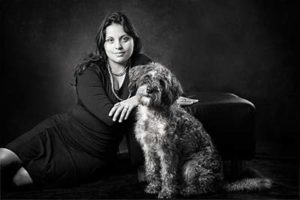 "A big thank you Warren for the time you spent with my furry little family and my children getting these amazing photos, something we have to treasure forever.
You have captured their faces beautifully, my favourite being the two sitting together.
Thanks once again would recommend to anyone to have this done. Davina."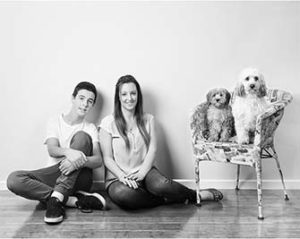 "Some time ago, for Mother's Day, I was given a voucher to have photographs taken.
Oh my! I am not the person to be in front of the camera. My self-confidence was such that I really did not like the idea of having photos taken. You needed to speak with me to make arrangements and I managed to put you off several times!
So when finally I was convinced to set a date and take my family to have the photos taken, my imagination of what the results would be and the reality, couldn't have been further apart.
You are sensitive and extremely talented. I am delighted with the results and how good you have made my family look.
If anyone is thinking of recording their family as it is now, having new head shots or any celebration – I will be asking them to give you a call.
Warren you are a master with your camera and I am confident you will record wonderful and fun memories for those who are clever enough to contact you."
With thanks
Jan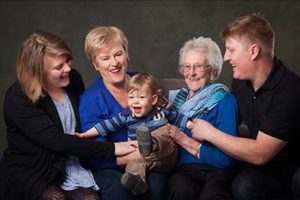 I wanted to say thank you for the beautiful family portrait you took of my family, the photo is really full of life.
Everyone looks so natural and at ease, even the dog. We really appreciated your professionalism, and this includes how your personality put everyone at ease.
We originally had this photo taken as a mothers' day gift for my  mother-in-law who lives in Japan. We visited my wife's mother at Christmas time and she had the your photograph on the wall  in her living room taking pride of place. It made me realise how important it is to have images of people who are important to you.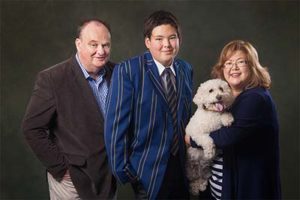 We had a fantastic photography session at Volare studio with our pet dog Prinze.
Warren is a great photographer and was very patient with our bouncy dog. We had so much fun & laughter. The pictures came out looking fabulous.
I would recommend Volare Photography to my family and friends.
Warren… Thank you for these amazing shots. We will now have these images of our beautiful baby boy forever. You are truly a baby Whisperer!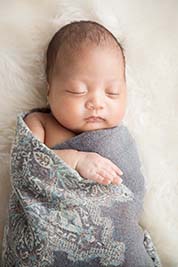 "Thank you for a great time photographing our little daughter Indie.
From the moment we first discussed with you that we were interested in having our daughter's first three weeks captured, you were not only patient and accommodating in taking the time to photograph us on New Years Eve, you and Xuan were also extremely patient during the photo session.
Although we were quite nervous with how things would work, you made us feel very relaxed and we enjoyed the session.
Thank you for creating such fantastic images that we will treasure forever."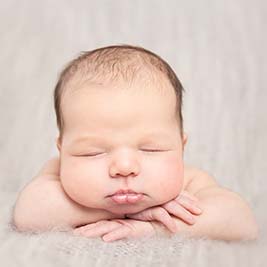 "Warren made David and I feel comfortable and explained the shoot very well. At all steps of the day Warren was professional, clear with instructions and creative.
Warren has consulted on wall space, designs and colour choice with great detail giving us peace of mind when choosing the perfect images.
Thank you Warren for making this experience enjoyable."
The images look fantastic after your magic, everyone looks beautiful, and we all love them so much.
Thank you for your great service. The images give us a lot of good memories. Hope to see you again next time.